Utrustning Beskrivning
1. Profil Rita och produkter för Referen ce: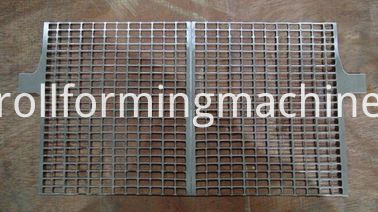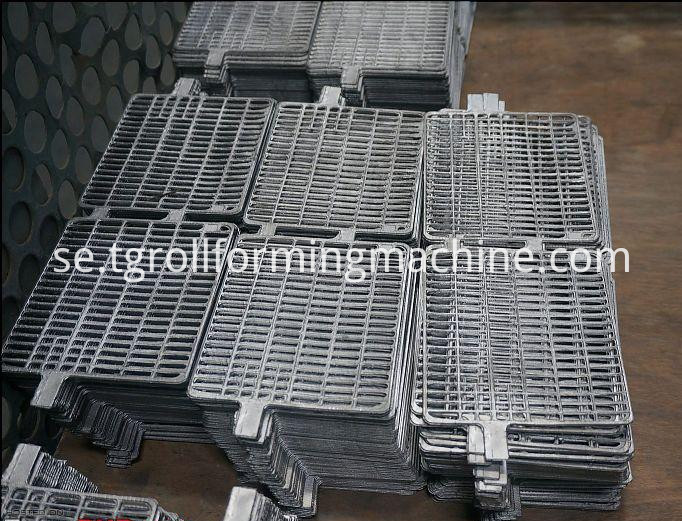 2. Processflödesdiagrammet: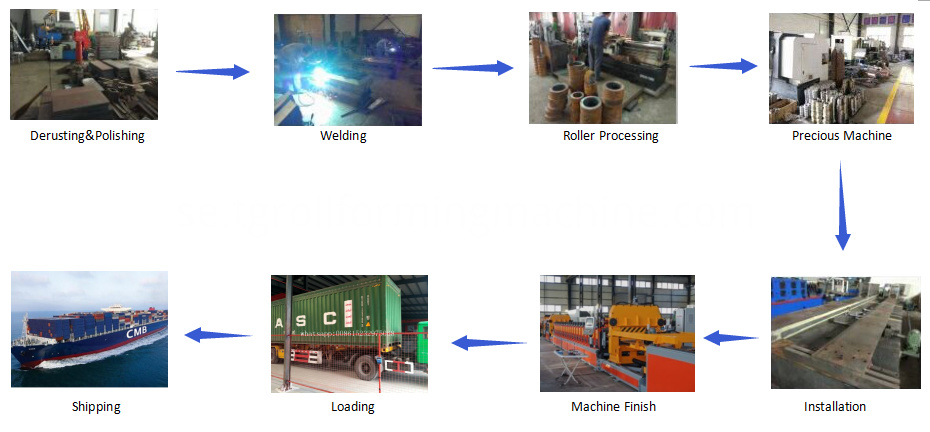 3. Maskindetaljer:
Horizontal decoiler:

It is composed of decoiler, strip steering device and detection unit.




Variable frequency drive unit and electronic braking device controlled by detection unit ensures constant flow.




Horizontal decoiling design makes the casted strip easier to be set on the decoiler.

Buffer unit:

It is optional. It keeps the strip expanding machine working constantly while the strip roll used out and replaced by a new one.




Internal and external turnplate are independently driven.




Fitted with welding machine to ensure constant strip flow and continuous production.




Precise slewing bearings features with stable running and long service life.




Variable frequency drive unit makes it synchronize with the expanding machine

MPre-punching machine:

Used to punch out the located fabrication hole on lead strip




Rolling punch mode, stable running.




Variable frequency speed regulation, electronic brake.




Driven system controlled by detection unit makes it synchronize with expanding machine.

Main parameter:

Lead strip thickness: 0.8-1mm




Lead strip width: 60-80mm




Total power: 28kw




Total weight: about 15T




Machine layout size: 21m*10m*3m
5. Maskinöversikt: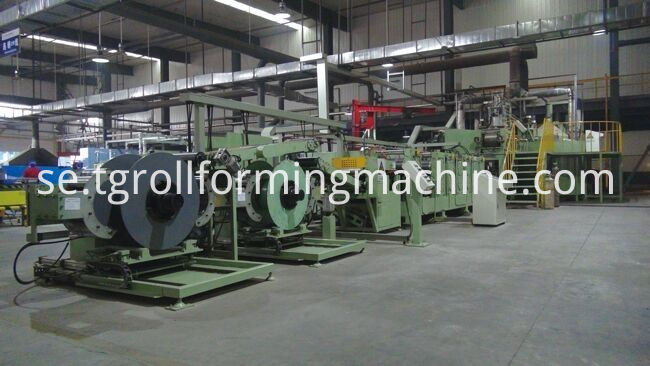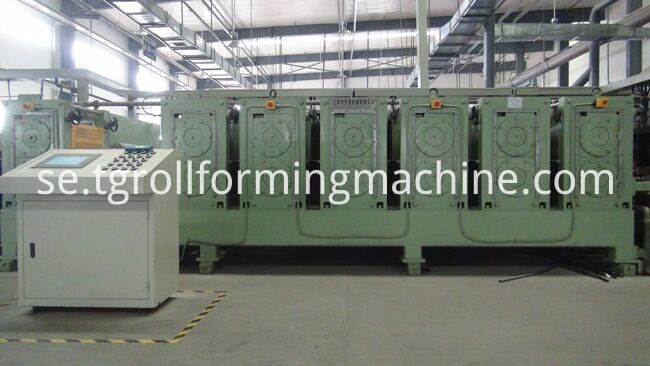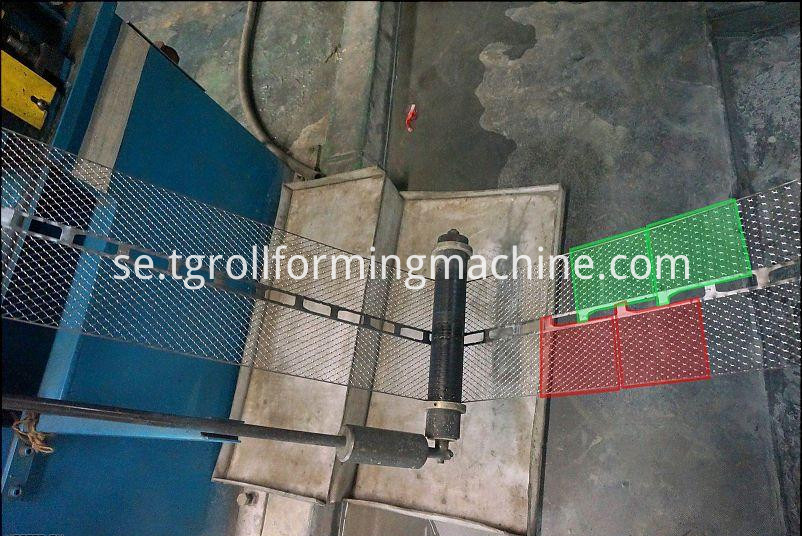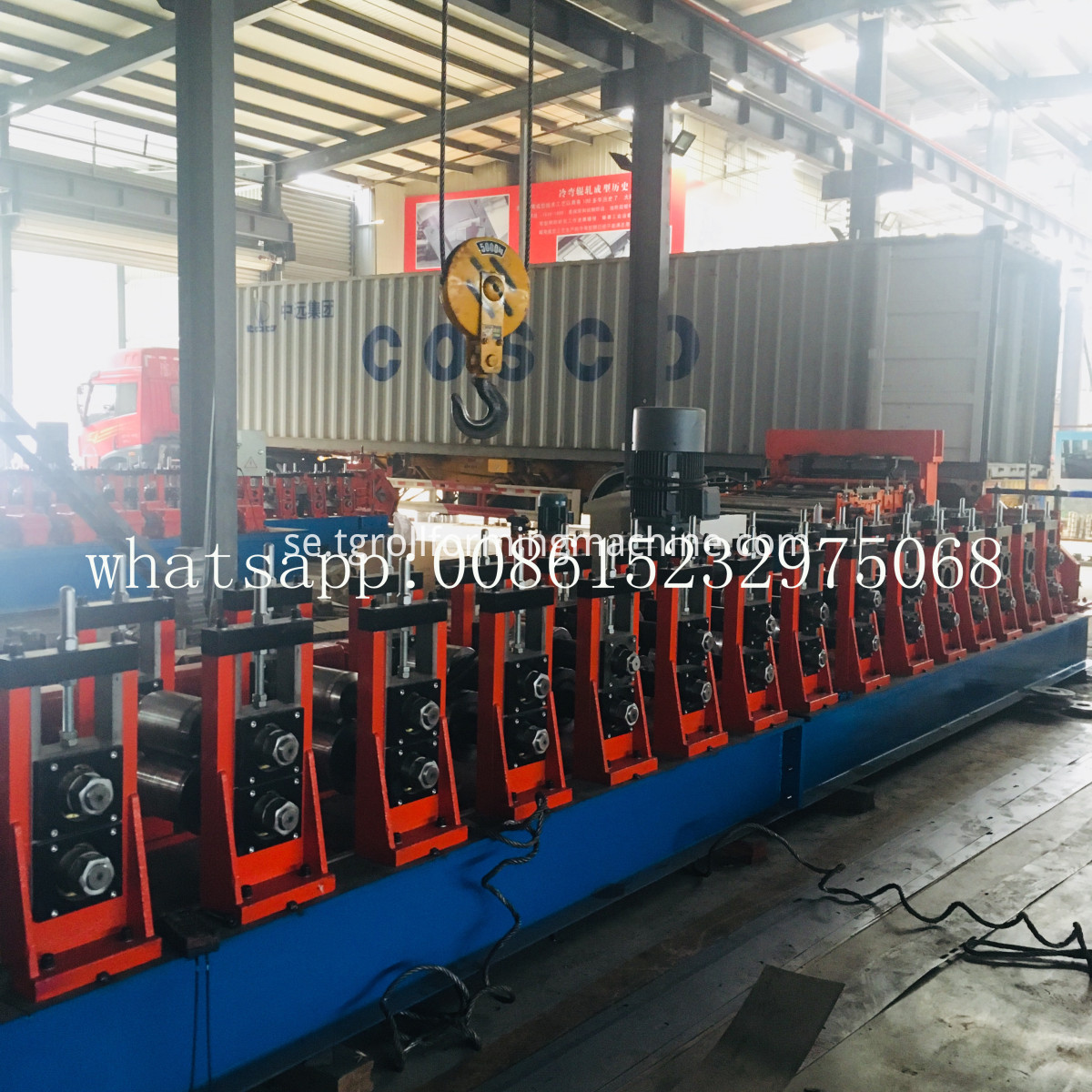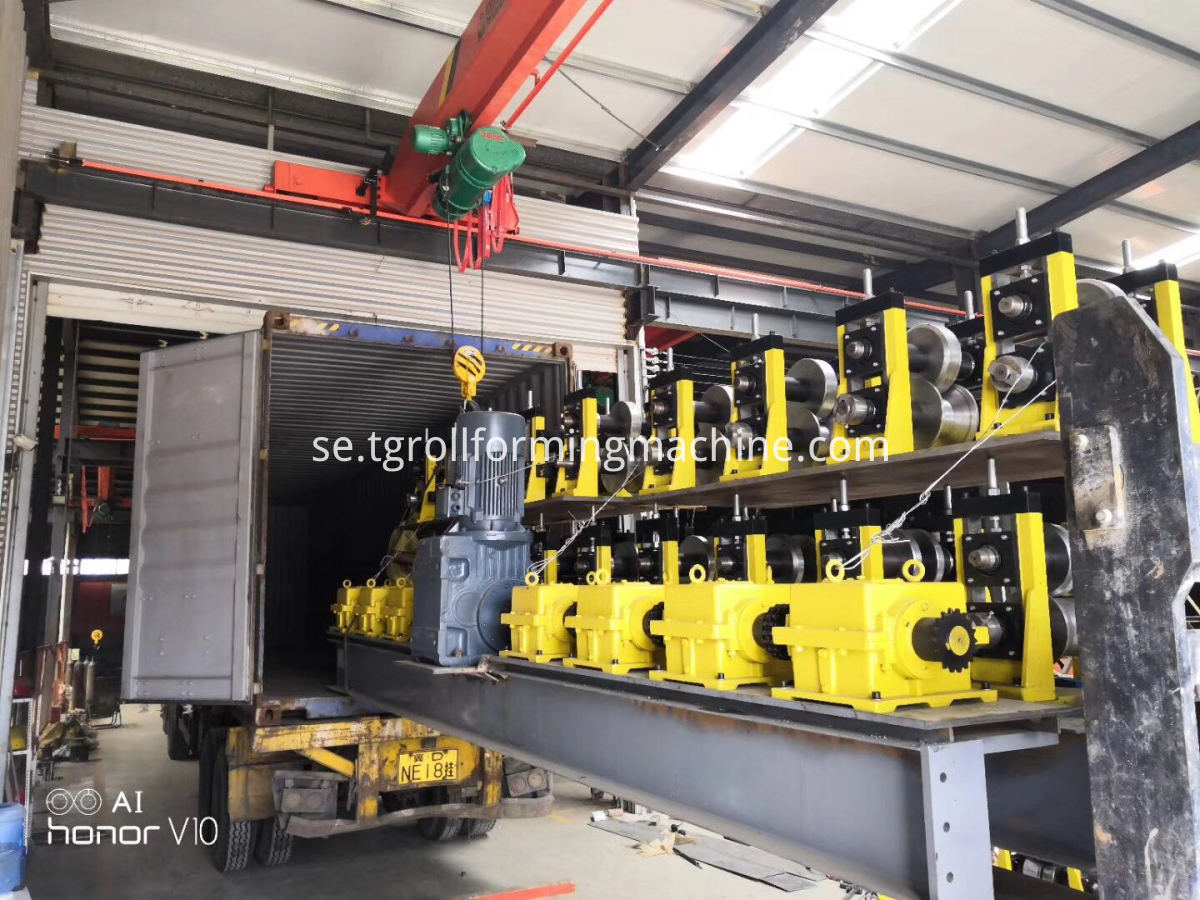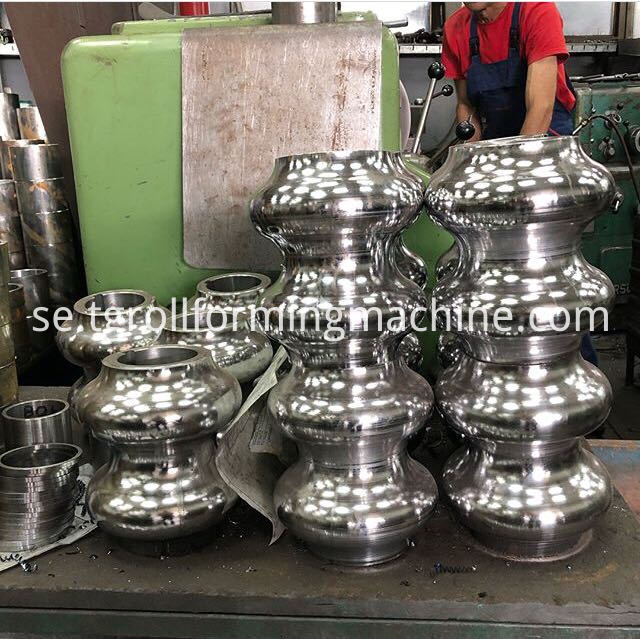 6. Förpackning :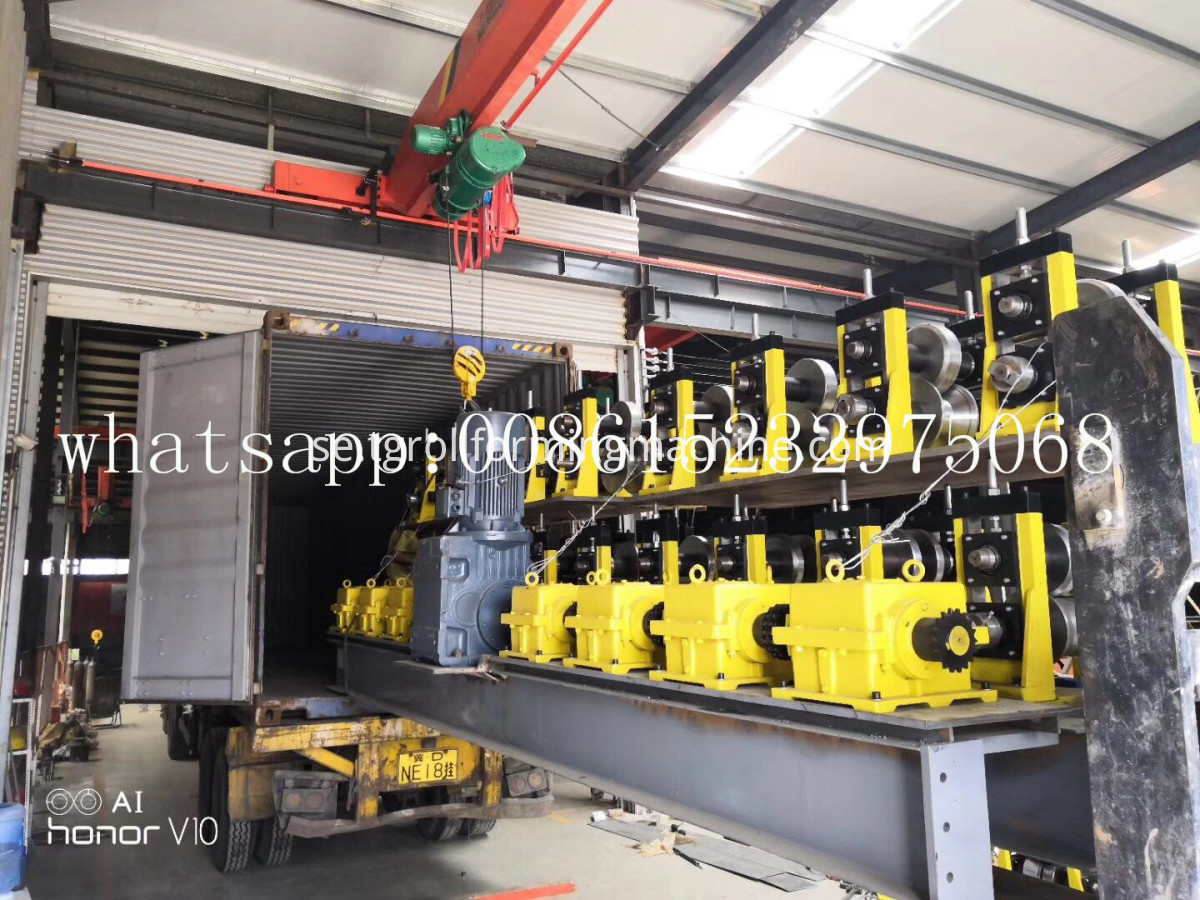 7. Kunder som besöker: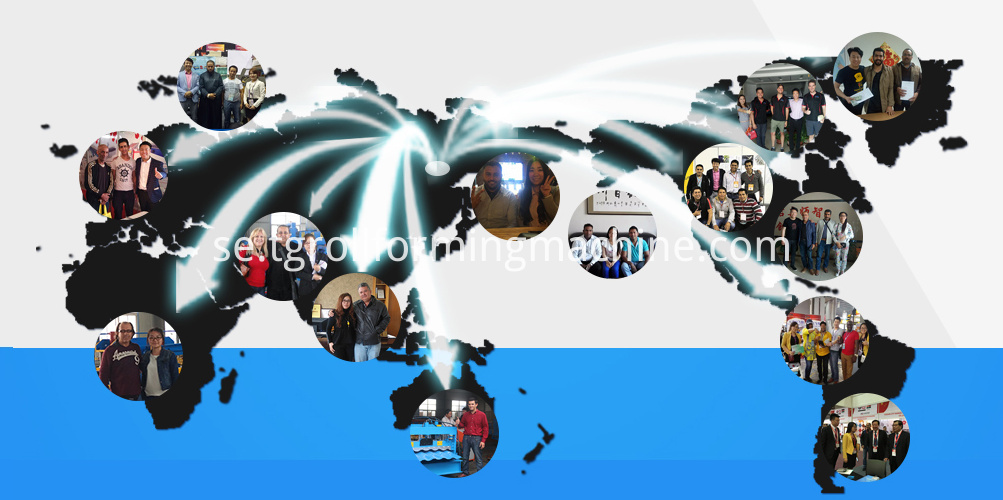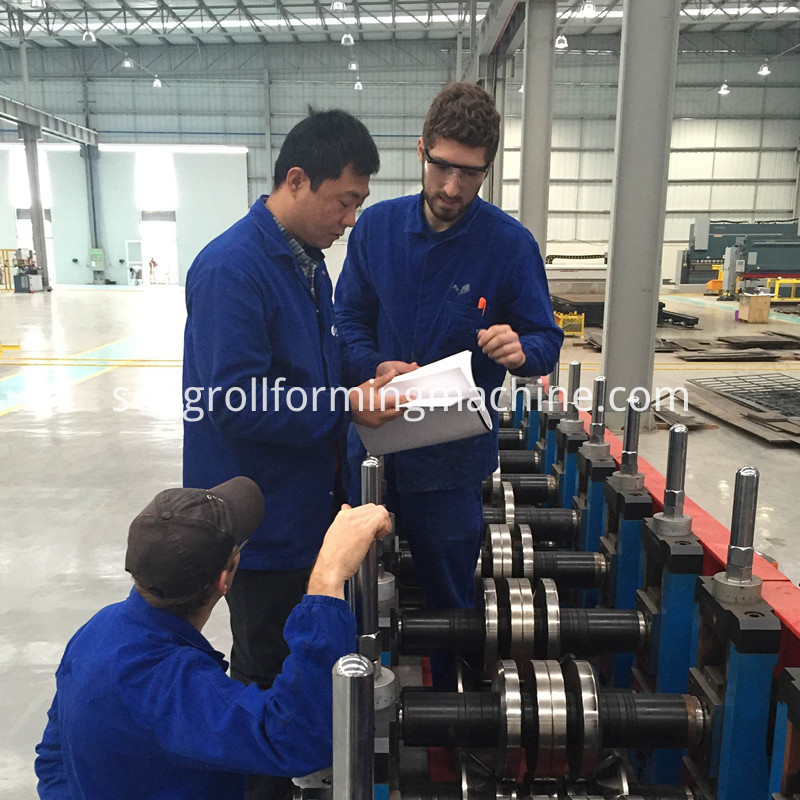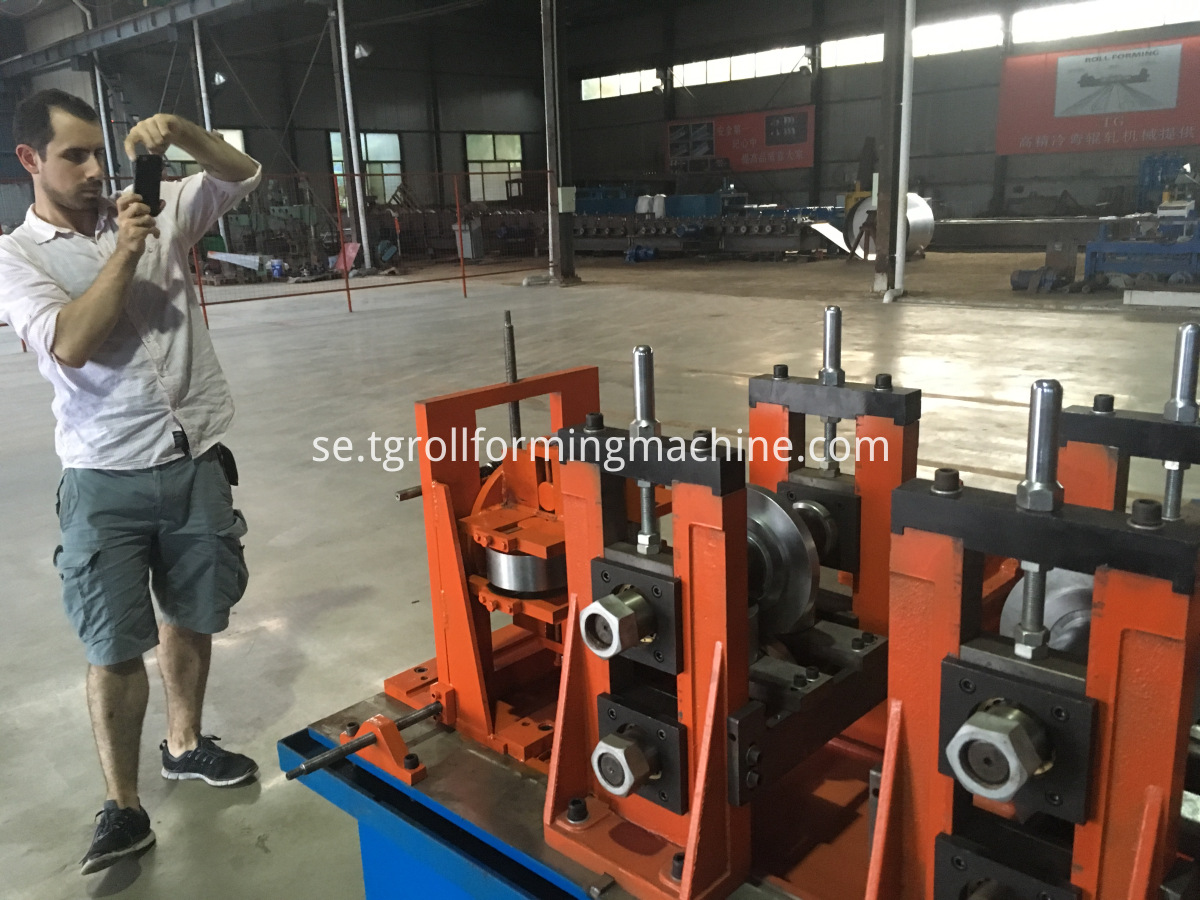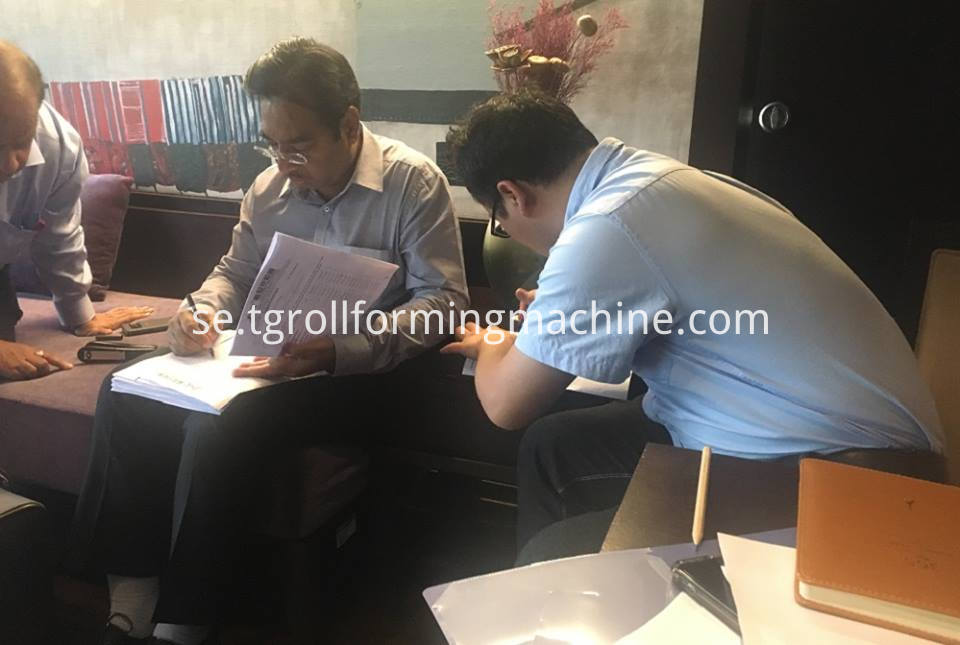 8. Betalningsvillkor och service efter försäljning :
1) FOB Tianjin
2) Betalning: 30% T / T insättning, och balans 70% var kvar före frakt.
3) Leveranstid: 50 arbetsdagar.
4) Garantiperiod: 12 månaders begränsad garanti från och med leveransdatum. Fraktkostnad för delar som ska bytas ut under garantiperioden måste bäras av kunden.
5) Reservdelar: lager, knappar, kedjor, magnetventil, skyddsrör etc.
6) Installation och utbildning:
1. Om köpare besöker vår fabrik och kontrollerar maskinen, lär vi dig hur du installerar och oss maskinen, och tränar även dina anställda / tekniker ansikte mot ansikte.
2. Utan att besöka, skickar vi dig användarhandbok för att lära dig att installera och använda.
3. KOSTNAD FÖR INSTALLATION :
Köparen ska betala installationsavgifterna (USD 80 en man en dag). Till säljarens utnämnda konto av T / T innan säljarens tekniker går till köparens fabrik. Köparen betalar säljarens tekniker resekostnader utanför Kina, inklusive flygbiljettavgift, boende och mat, tillhandahålla transport från bostad till arbetsplats, nödvändig kommunikation och försäkring etc.
Vi tillhandahåller också annan produktion till exempel: C Purlin Roll Forming Machine, C / Z Purlin Roll Forming Machine, Highway Crash Barrier Forming Machine, Stillads Walk Board Machine, ect.
Vänligen kolla om intresse.
Produktkategorier : Utökad Mesh Production Line > Utvidgning av batteriplatta maskin