Silo Roof Machine är en del av Silo Roll Forming Machine, den färdiga priduction är locket på silon. Denna produktionslinje innehåller: Uncoiling --leveling --edge trimming - slitting - notching - guillotine - punching - profiler utbyte - andra formering - stansning - böjning - stapling automaticlly, Vi levererar också Silo Stiffener Roll Forming Machine, Silo Panel Machine, för mer info vänligen kontakta oss.
Utrustning Beskrivning
1. Profil Rita och produkter för Referen ce: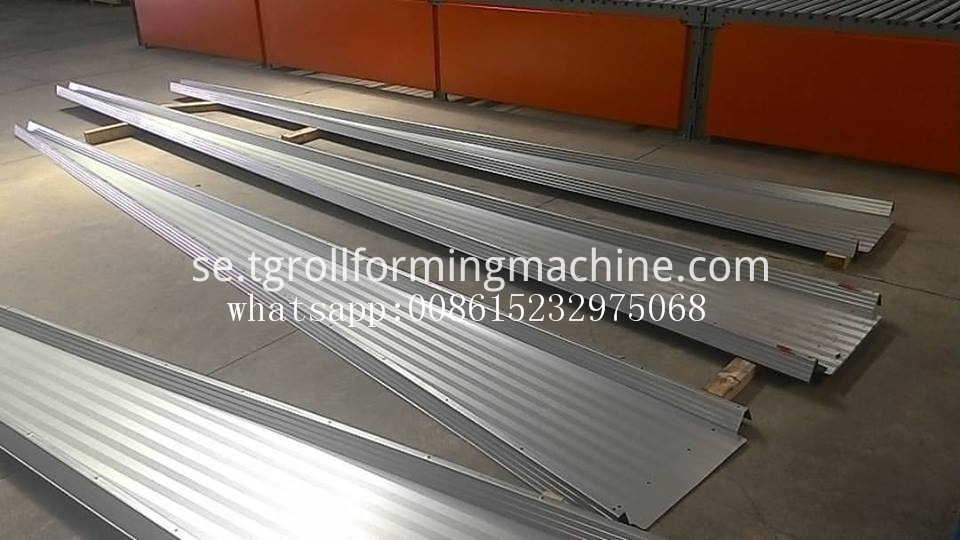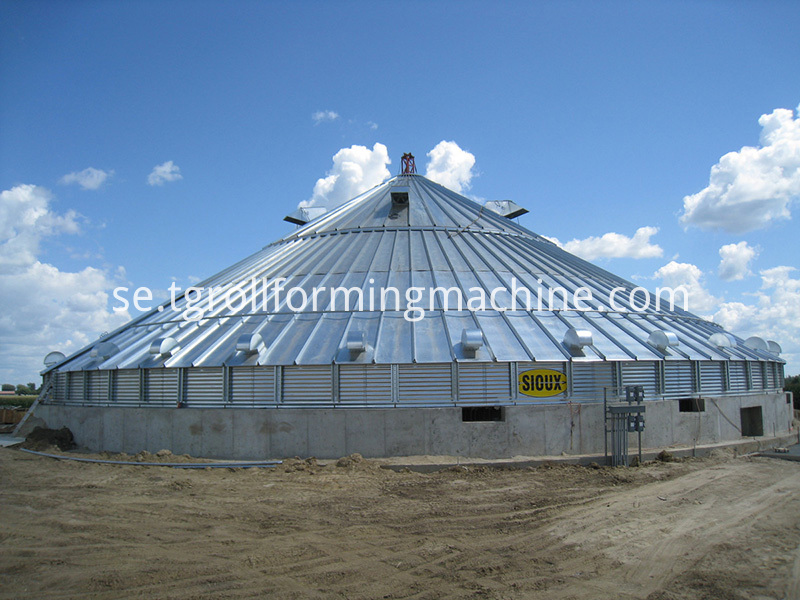 2. Processflödesdiagrammet:
Däckspolare --- Nivellering - Stansning - Rullformning --- Hydraulisk skärmutgångs tabell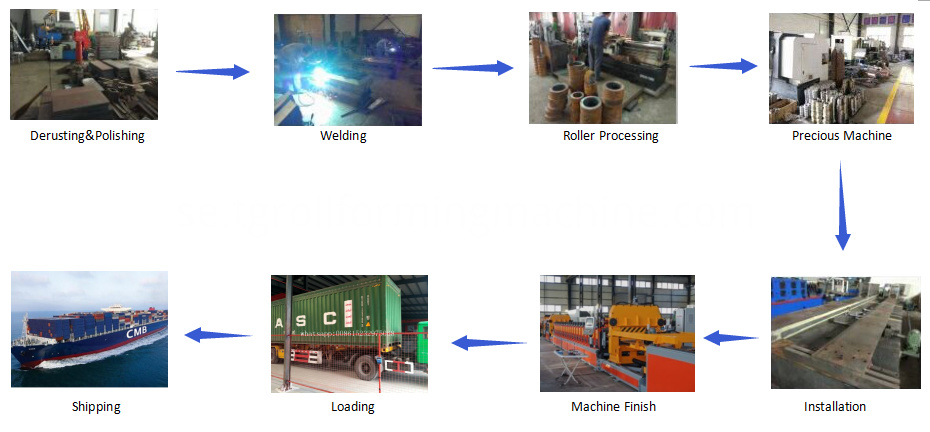 3. Utrustningen inklusive:
Working Area

Specific Process

Quantity/Unit

Decoiler

Loading trolley

1

Decoiler

1

Leveling

1

Oblique Shear

1

Dividing, Pretreatment

Oblique Slitter

1

Excess material head removal, end cutting

1

Sheet rounding and collecting device

1

Roll Forming,

Punching

Sheet Conveyor

1

Pneumatic suction cup

1

Guiding

1

Roll Forming

1

Punching

1

Secondary roll forming, punching

Guiding

1

Roll Forming

1

Punching

1

Flange, automatic palletizing

Storage rack

1

End flange

1

Pneumatic suction cup automatic palletizing

1

Hydraulic and pneumatic systems

1

PLC control system

1
4. Teknisk specifikation och detaljer om c-kanalsmaskinen:
Kassettstruktur + växellåda,
(Det kommer att finnas ahydraulisk pall framför maskinens formningsmaskin som inkluderar pall och hydraulcylinder)
Lämplig materialtjocklek: 1,2-2,5 mm
Lämpligt material: SCG490 (Utbytesstyrka: 490Mp)
Sitable Materialbredd: 1250mm, (56563350, 56465285, 56421091, Ej påverkad av materialtjocklek)
roduct specifikationer: enligt kund krävs (slutlig profil ritning)
Axeldiameter: 160mm,
Formsstationer: 18 rader,
Rullmaterial: Gcr15 lufthärdande hårdhet av HCR58-62,
Axelmaterial: 45 # stål precision bearbetad konditionering behandling,
Kassettbågsmodell: GY180 Förbättrad,
Forming maskinens effekt: 55KW (frekvens, med broms),
Reduktionshastighetsförhållande genom formhastighet vid 8 m / min,
5. Maskinöversikt: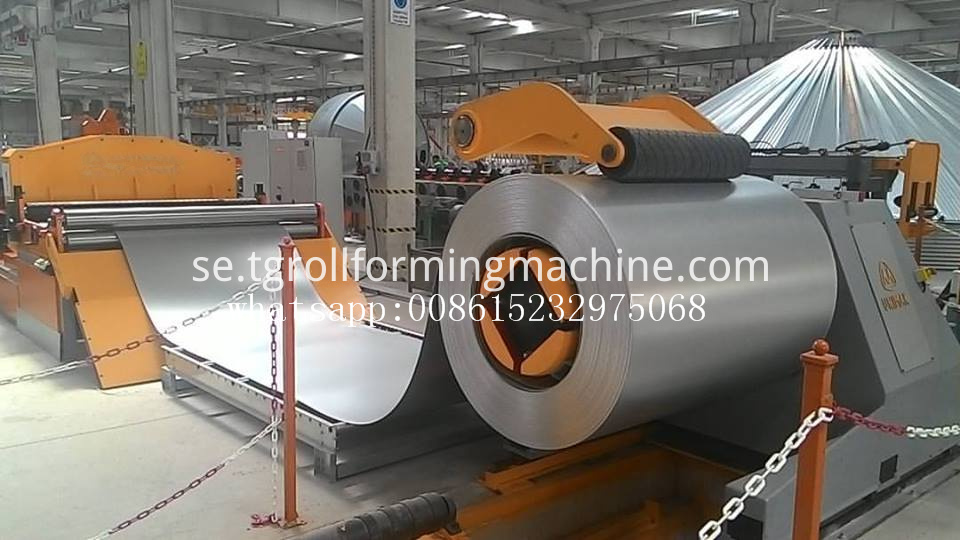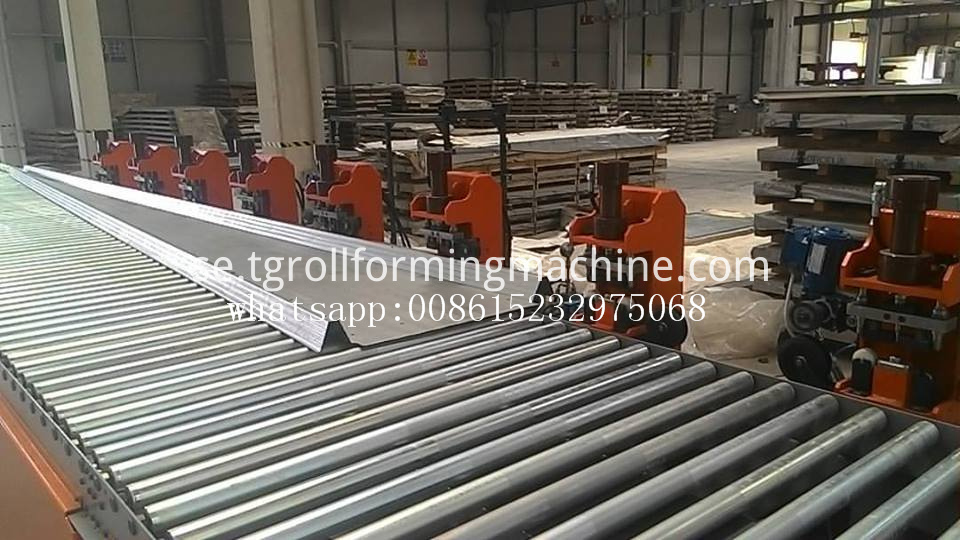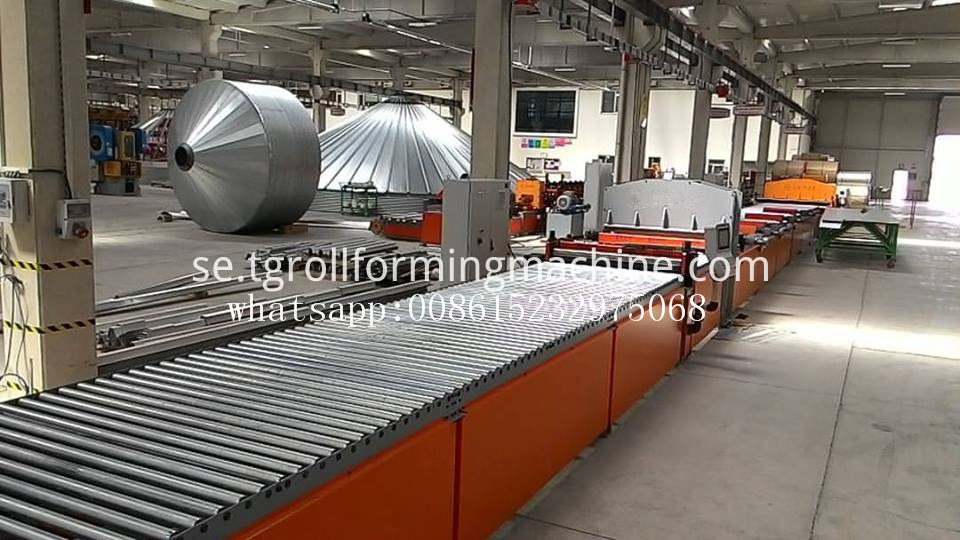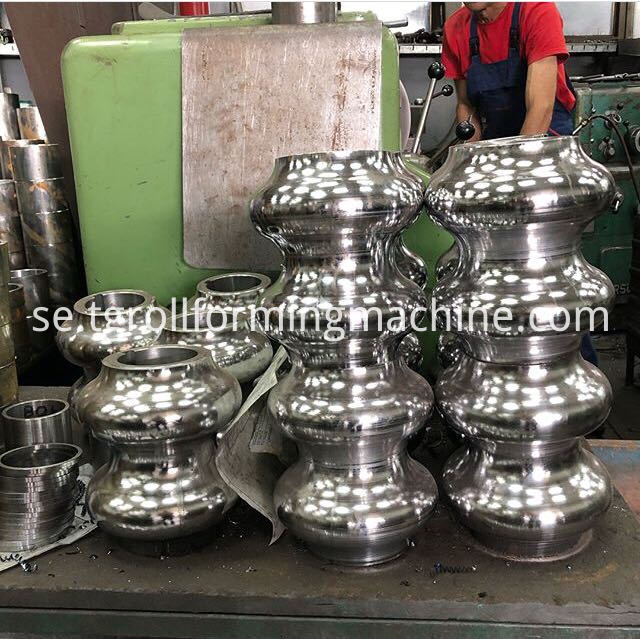 6. Förpackning :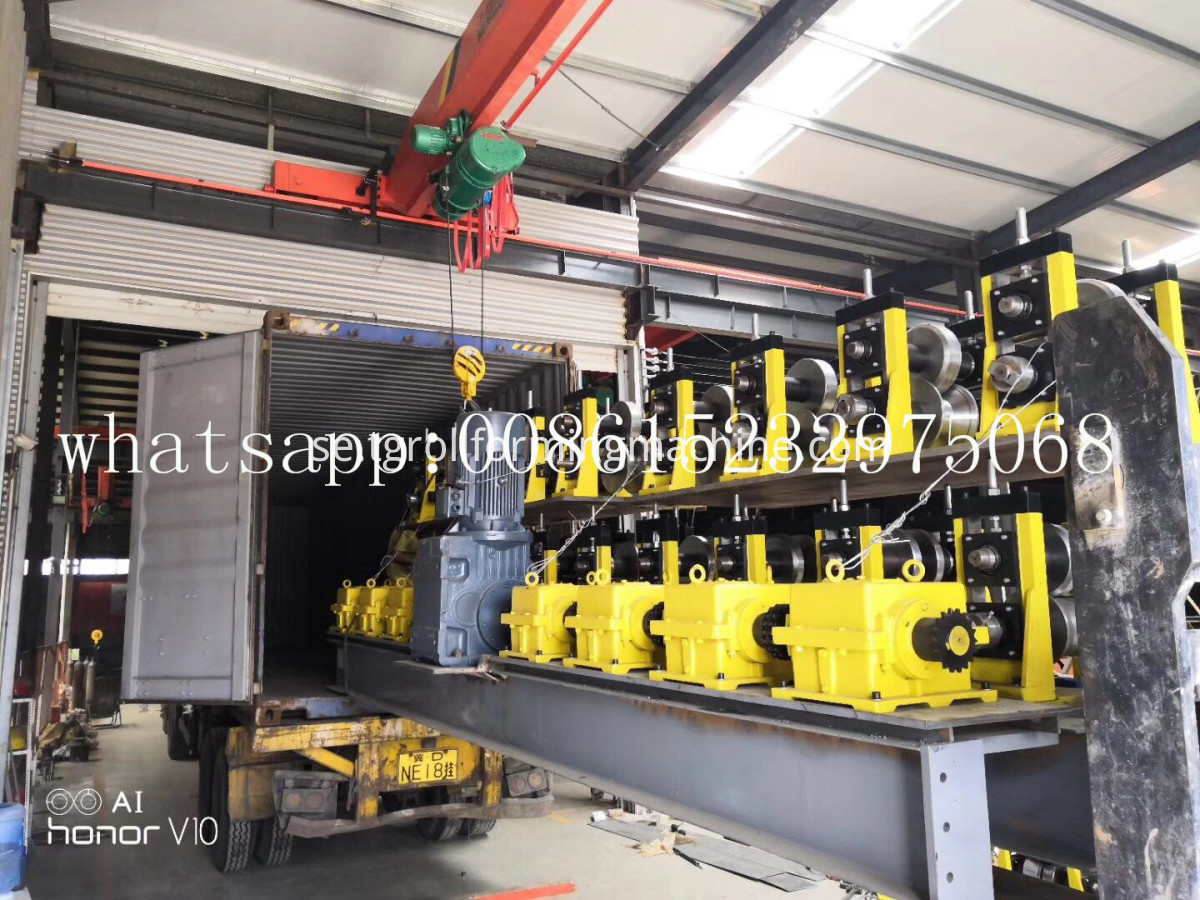 7. Kunder som besöker: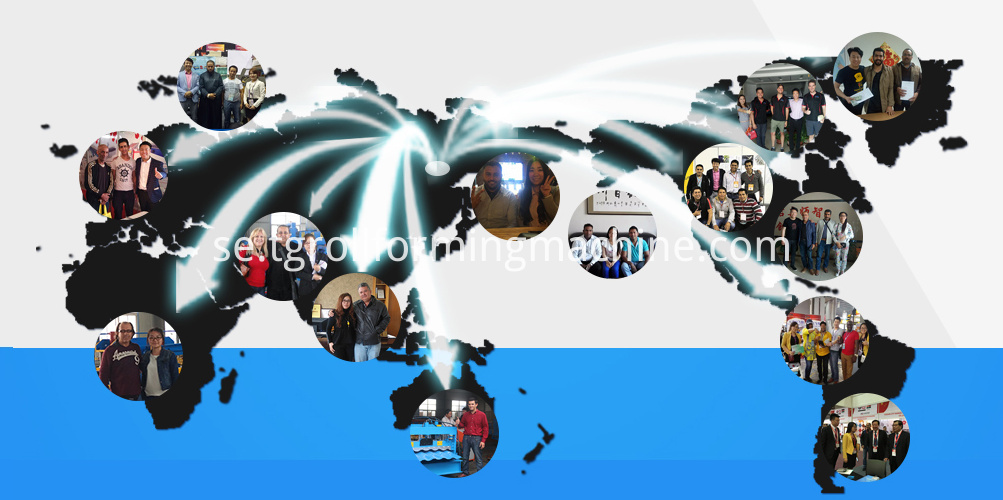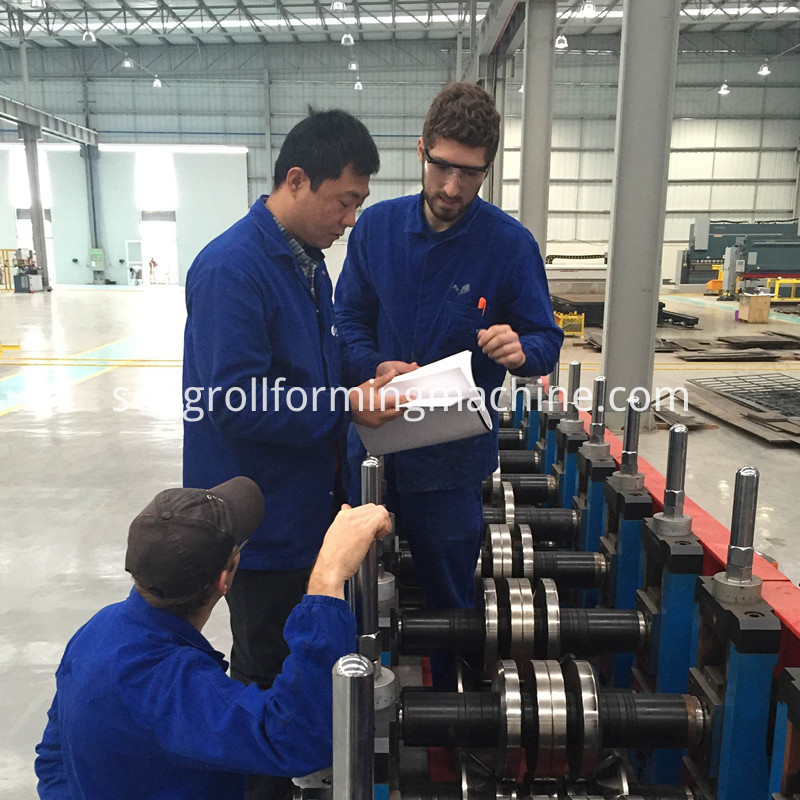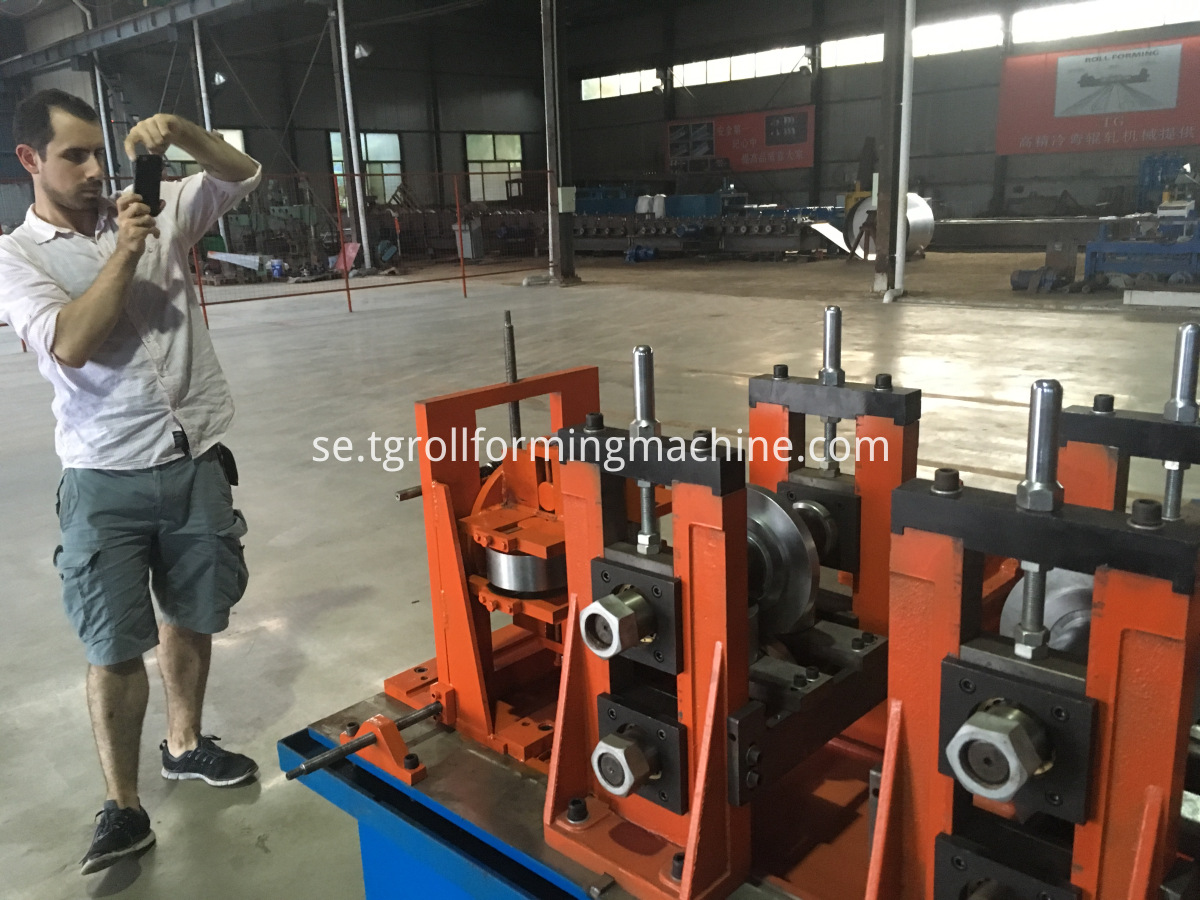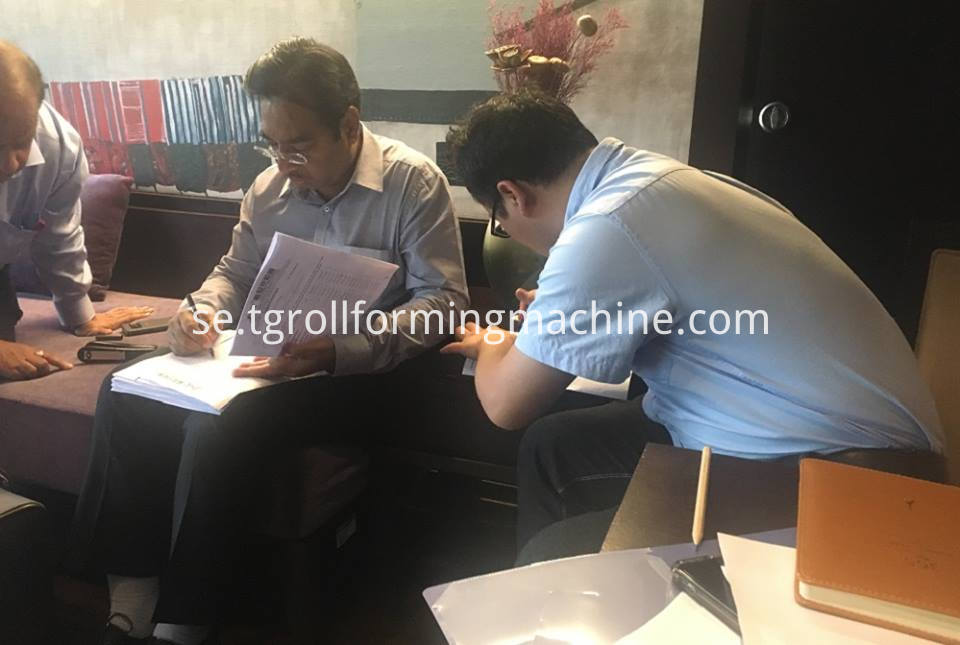 8. Betalningsvillkor och service efter försäljning :
1) FOB Tianjin
2) Betalning: 30% T / T insättning, och balans 70% var kvar före frakt.
3) Leveranstid: 50 arbetsdagar.
4) Garantiperiod: 12 månaders begränsad garanti från och med leveransdatum. Fraktkostnad för delar som ska bytas ut under garantiperioden måste bäras av kunden.
5) Reservdelar: lager, knappar, kedjor, magnetventil, skyddsrör etc.
6) Installation och utbildning:
1. Om köpare besöker vår fabrik och kontrollerar maskinen, lär vi dig hur du installerar och oss maskinen, och tränar även dina anställda / tekniker ansikte mot ansikte.
2. Utan att besöka, skickar vi dig användarhandbok för att lära dig att installera och använda.
3. KOSTNAD FÖR INSTALLATION :
Köparen ska betala installationsavgifterna (USD 80 en man en dag). Till säljarens utnämnda konto av T / T innan säljarens tekniker går till köparens fabrik. Köparen betalar säljarens tekniker resekostnader utanför Kina, inklusive flygbiljettavgift, boende och mat, tillhandahålla transport från bostad till arbetsplats, nödvändig kommunikation och försäkring etc.
Vi tillhandahåller också annan produktion till exempel: Vineyard Post Making Machine, Kabelbricka, Hylla Basplatta Machine, Dörrram Machine, ect.
Vänligen kolla om intresse.
Produktkategorier : Silo Roll Forming Machine > Silo Roof Roll Forming Machine