Spår- och kullrullformning Maskinstål stålkiel är en ny typ av byggmaterial. Den befintliga Metal Stud Framing Machine kölstrukturen är enkel och enkel att installera. Stål Stud Making Maskinstål stålköl är van vid användning i hotell, terminaler, busstationer, stationer, lekplatser, köpcentra, fabriker, kontorsbyggnad, renovering av gamla byggnader, inredningsinredning, tak och andra ställen, Stål Stud & Spårrulleformning Maskinstål Kyltaket har lätt vikt, hög hållfasthet, anpassar sig till vattentät, stötsäker, dammtät, ljudisolerad, ljudabsorption, konstant temperatur och andra effekter, medan Track And Stud Roll Forming Machine har en kort konstruktionstid. Fördelarna med enkel konstruktion och så vidare.
1. Profilritning och produkter för referens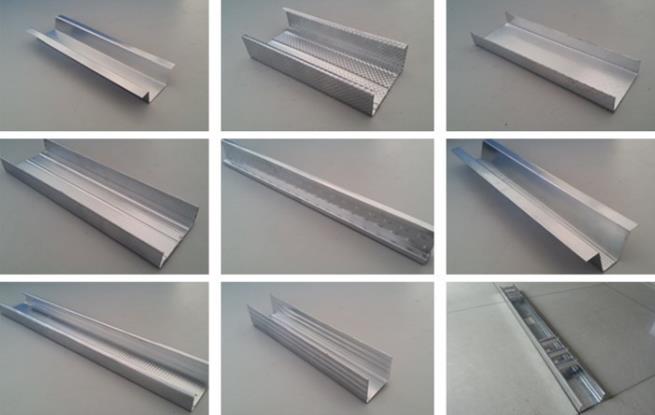 2. Arbetsflöde av C Stud-kanalrullformningsmaskin
Decoiler ---- matning med guide --- Punching ---- Roll forming ---- Cutting ---- Produkter samla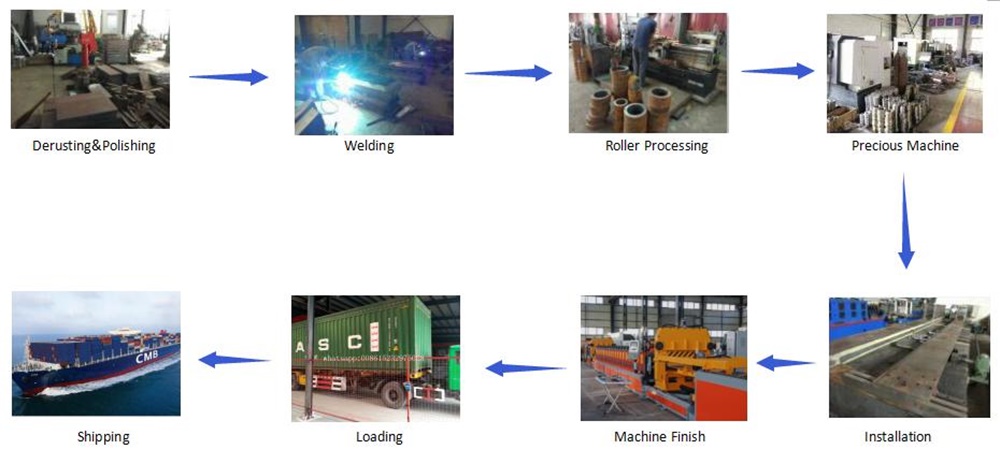 3. Stud rullformningsmaskin Huvudsakliga tekniska data
| | | |
| --- | --- | --- |
| No. | Item | parameter |
| 1 | Machine size | 6500*1300*1650mm |
| 2 | Machine weight | 3500kg |
| 3 | Machine power | 7.5kw |
| 4 | Hydraulic engine | 3.7kw |
| 5 | Roll speed | 8-25M/Min Max |
| 6 | Roll stations | 15 |
| 7 | Roller material | GCr15 |
| 8 | Effective width | 75mm |
| 9 | Feeding width | 166mm |
| 10 | Voltage | 380V 50Hz 3PH/Customized |
| 11 | Material thickness | 0.3-1.0mm/Customized |
| 12 | Control System | Schneider/Delta/Customized |
4. Egenskaper och struktur
Ceiling C Channel Steel Roll Forming Machine
Huvudmaskinens gränssnitt pekskärm för enkel användning
Automatisk materialmatningssystem
C Strut Channel Roll Forming Machin e kan användas för olika typer av stud och spår
Automatiskt elektriskt styrsystem gör tillverkningssäkerhetsanordningen effektiv
Solid axel och högkvalitativa rullar gör att maskinen fungerar smidigt och återställbar
Lågt brus, lågt slöseri, energibesparing och miljö
C Keel Making Machine har fördelen av vackert, klassiskt utseende och nådsmak.
5. Utrustning för referens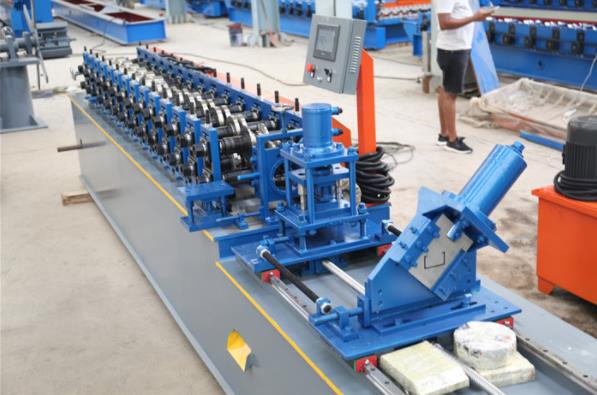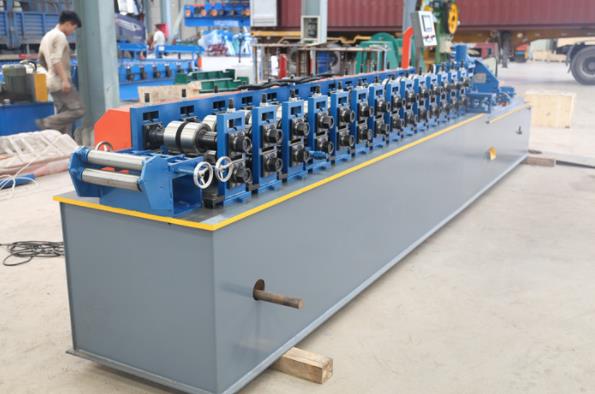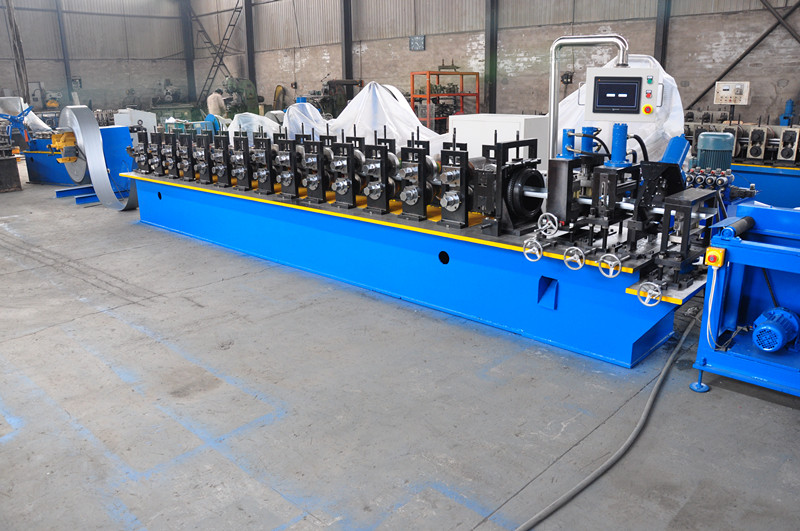 6. Scenapplikation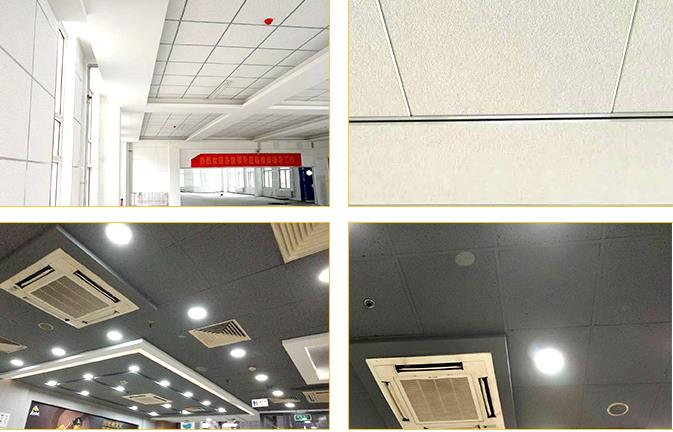 7. Kund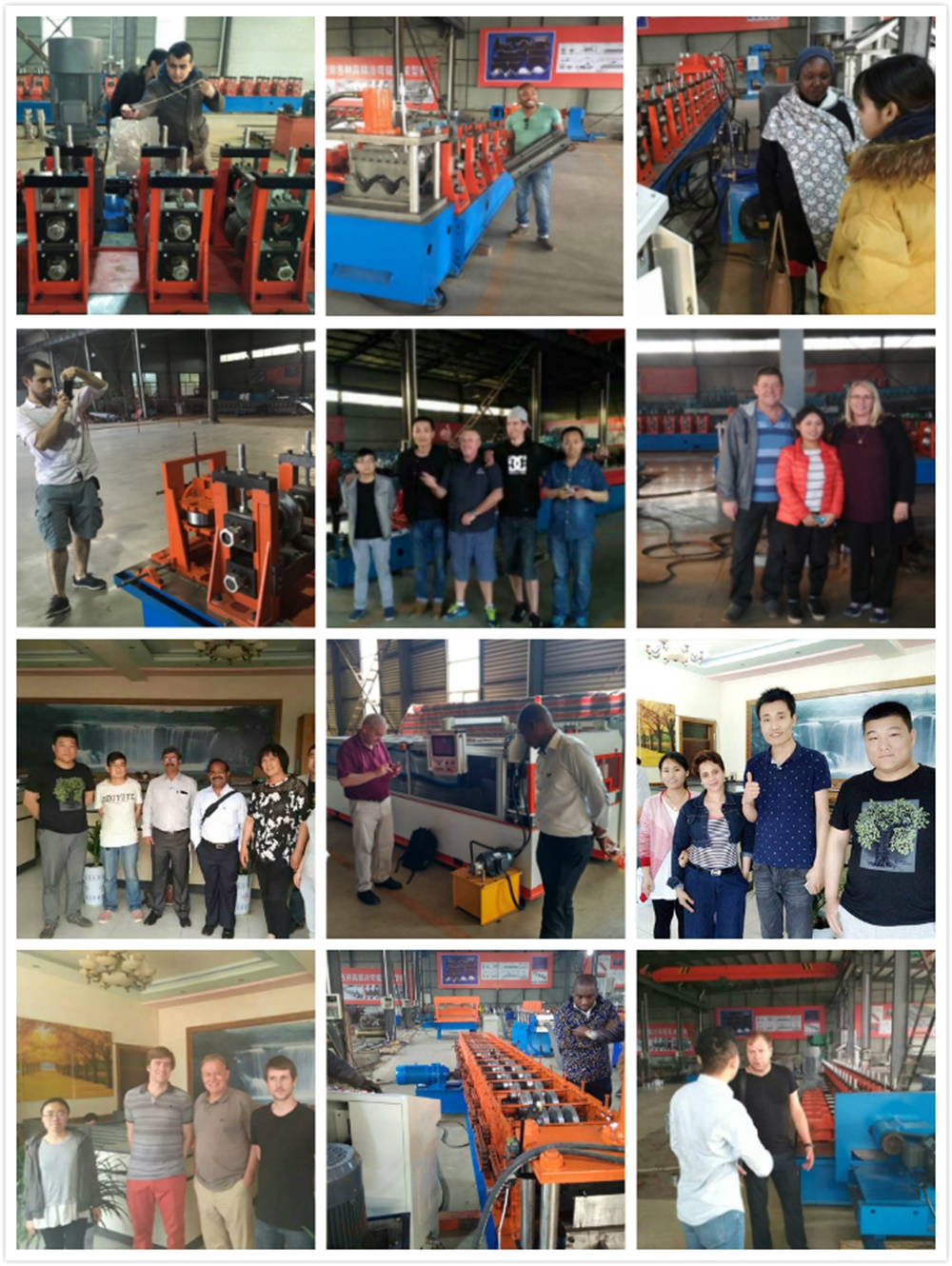 8. Laddar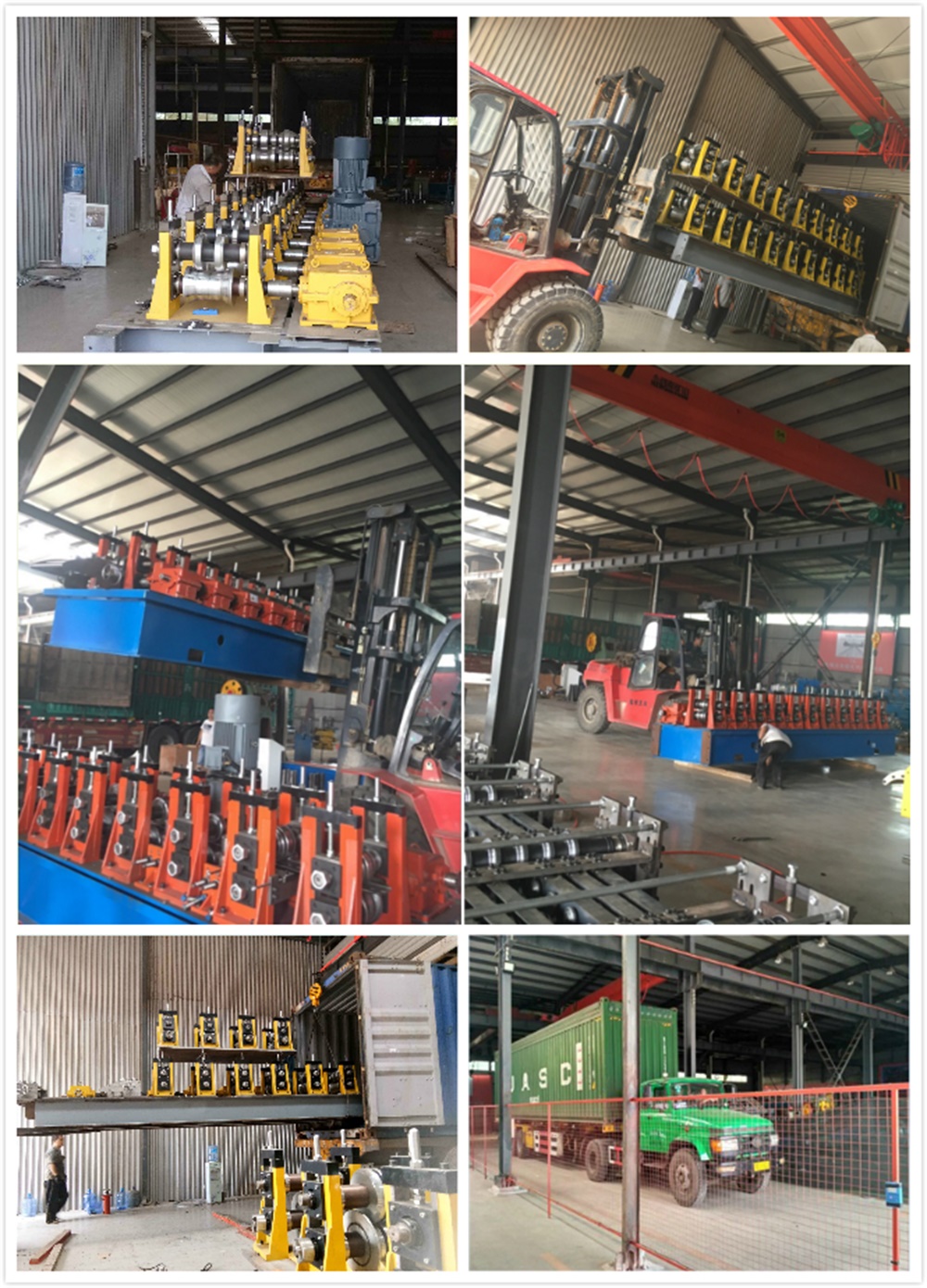 9. Betalningsvillkor och service efter försäljning:
1) FOB Tianjin
2) Betalning: 30% T / T insättning, och betala saldot innan du skickar Metal Stud And Track Machine
3) Leveranstid: 45-50 arbetsdagar.
4) Garantiperiod: 12 månaders begränsad garanti från och med leveransdatum. Fraktkostnad för delar som ska bytas ut under garantiperioden måste bäras av kunden.
5) Reservdelar: lager, knappar, kedjor, magnetventil, skyddsrör etc.
6) Installation och utbildning:
1. Naken, med vattentätt trasa och stew-wood.Imported datorstyrningssystem fylld med vattentät trasa och kartong.
2. Denna produktionslinje bibehålls gratis i 12 månader. När maskinen används i Kina ska vi installera och felsöka maskinen gratis. Om det används utomlands, skickar vi professionell tekniker till felsökning. Köpare ska ta alla avgifter för tekniker som reser utomlands.
3. Alla delar i Light Keel Roll Forming Machine är fria att behålla hela livet, om våra företag i 12 månader bär kostnaden för utbyte av den trasiga delen som de nya delarna kostar och uttrycka kostnaden, om mer än 12 månader, vi också fri att behålla de trasiga delarna, men för att skicka de nya delarna, måste köparen bära expresskostnaden.
4. När vi skickar den rullande maskinen, skickar vi också en uppsättning CD och specifikation (kinesiska och engelska) till dig med maskinen, de kan lära dig hur man ska använda maskinerna.
Våra huvudsakliga produkter omfattar Stud Spår Roll Forming Machines , Stål Frame Forming Machines , Purlin Roll Forming Machines , svetsade rörtillverkning maskiner , Highway Guardrail Roll Forming Machines , Metal Expanded Mesh Production Lines och så vidare. Jag har ytterligare frågor om vår Cold Roll Forming Machine , var god kontakta mig.
Produktkategorier : Spår- och studrulleformningsmaskin > C-kanalrullformningsmaskin